Join The Network
The Next Generation Sonoran Desert Researchers
A network of individuals and institutions committed to the rich social and ecological landscape that spans the Sonoran Desert
Join The Network
The Next Generation Sonoran Desert Researchers is a network of individuals and institutions committed to the rich social and ecological landscape that spans the mainland Sonoran Desert, the Baja California Peninsula, the Gulf of California, and the US-Mexico borderlands. This interdisciplinary network will address the research and conservation challenges of our time within this binational region. Deeply committed to the spirit of the Sonoran Desert, the N-Gen will (1) catalyze research and biocultural collaboration, (2) develop an innovative research and conservation agenda, and (3) influence decision makers in both countries to promote a conservation ethic that matches the grandeur of the landscape.
Development at Any Cost: A False Premise
A new age of mining has dramatically expanded in recent years.
Open pit, extensive, corporate, and multinational operations threaten the Mexican landscape. The prospect of ecological disasters looms across one of the world's biodiversity hotspots.
Read More in our position statement and a special issue of La Jornada Ecólogica dedicated to this topic»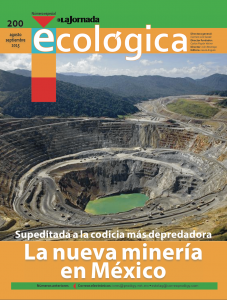 Ben Wilder
Scott Bennett, Michael Bogan, Michael Darin
"You know, at one of these freshwater springs I've been studying, there are these striations on the rocks and the steep-walled canyon comes to an abrupt end, as if the […]
Ben Wilder
 Robert Villa, Tucson Herpetological Society
I was six or seven years old when I entered my great-grandmother's kitchen in South Tucson and noticed a yellow Tupperware box in the corner. Peering in, I was captivated by […]
Carolyn
Stephen A. Marlett
In the fall of 2013 and the spring of 2014 my wife Cathy and I spent about four months in the village of Desemboque. During those weeks I was teaching a group of […]