Ramiro de Jesus Arcos Aguilar
Disciplines:
Biology, Communications, Data Management, Invertebrate Zoology, Natural History, Photography, Science Illustration
Regions:
Gulf of California
Chapter:
La Paz
Email: Samyro.spk@gmail.com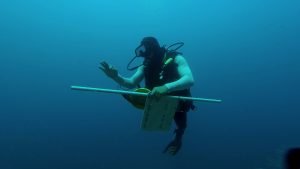 Trabajo con invertebrados en el Golfo de California, principalmente biología y estructura poblacional, Soy participante del Programa para la conservación de la fauna arrecifal como monitor con el Gulf of California Marine Program. También participo como analista en "DataMARES" colaborando en la realización de las historias que se publican continuamente. Me interesa la fotografía y el video con un enfoque naturalista y de divulgación.