Mirna Manteca Rodríguez
Disciplines:
Conservation, Data Management, Ecology, Entomology, Environmental Education, Environmental Policy
Regions:
Central Sonora, Sky Islands
Chapter:
Hermosillo, Tucson
Email: devotchka115@gmail.com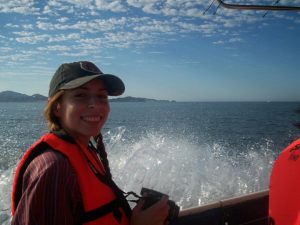 I focus on remote camera database management and positioning techniques. Working with outreach and volunteer programs in Sonora, trying to get students and people who are not in the scientific media to participate in habitat restoration projects in the Sky Island region. I also work on communicating with private land owners and cattle ranchers advocating conservation, restoration and searching for opportunities to work in their land. I am also deeply interested in the ecology and diversity of Sonoran butterflies.