Dear N-Gen,
As we all begin to settle in to 2017 we wanted to update you on recent activities and N-Gen developments. In addition to looking forward and best addressing the new political landscape in our countries and our region as we recently wrote you about, the past six months have been a productive time in which we continue to lay the foundation for more to come. We are especially excited to share with you the new collaborative agreement we have established with CONABIO, the results of a remarkable science communication workshop in Ensenada this past December and the outcomes of the most recent N-Gen Board of Directors meeting. Also, stay tuned in the coming months for news of new opportunities in the works.
In the meantime, may the coming months bring more rains, a mesmerizing show of color from a desert spring bloom, and new opportunities to collaborate as we strive to elevate our efforts, all of which are now more important than ever.
Warmly,
Ben, Adrian, and Michelle
N-Gen Board Retreat
The N-Gen Board is made up of 14 committed individuals who lead the various N-Gen committees. Each year the board has several virtual meetings and at least one in person meeting. In 2016, the face-to-face meeting was held August 12–14 at the Casa California in Mexico City. During the meeting, board members discussed several issues related to the structure and administrative operations of N-Gen. Most importantly, the board identified multiple new priorities that currently in development.
These include:
Consider impacts of the border wall between Mexico and the United States, now more relevant than ever
Initiate a small grants program for students and collaborative teams in the region to address priority issues that otherwise receive little support
Better understand the interest and needs of the N-Gen community better define what it means to be an N-Gen member
Create local capacities on specific themes, such as science communication, that builds consensus among different disciplines and actors
Contribute to curriculum development in educational institutions in Mexico and the United States, including field courses
Identify and promote best practices for undertaking collections, science, and transfer of data on both sides of the border
Increase N-Gen projects involving social researchers and artists
Develop open access resources to reduce the cost and time in initiating research
During the next few months we will communicate specific actions about each of these topics and details about how N-Gen members can participate and contribute.
Collaborative agreement with CONABIO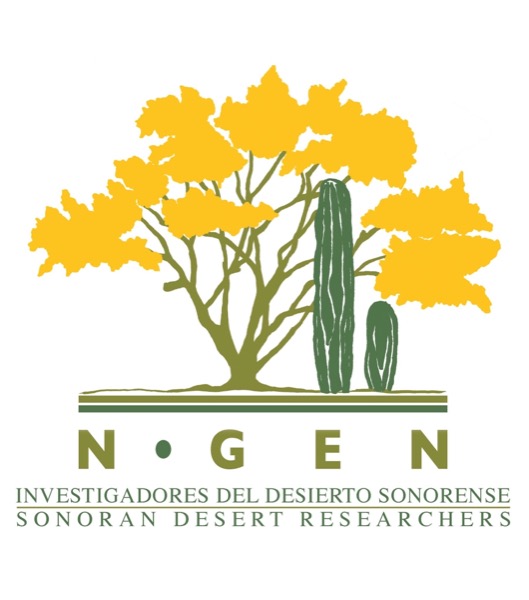 We are thrilled to announce that N-Gen has established a letter of intention with CONABIO to collaborate on a number of key topics that will allow us to better accomplish our collective vision.
Strengthening scientific collaboration across borders to increase the knowledge of the biocultural diversity of the Sonoran Desert, our shared patrimony
Share biodiversity data to incorporate in CONABIO's Sistema Nacional de Información sobre Biodiversidad (SNIB) database
Collaborate with investigators on the biodiversity of the Sonoran Desert
Collaborate with experts on the flora and fauna of the Sonoran Desert
Publish data and disseminate information
Develop proposals to support the development of projects
As a member of N-Gen, each of the points represent opportunities that are available to you. Should you have an idea or interest in following up on any or multiple of these six points, please contact the N-Gen board and we will discuss the possibilities and next steps with you. We are hopeful this letter of intention to collaborate will lead to many wonderful new enterprises. Please see this link for the official carta de intención.
Notes from the field
The Notes from the field blog shares the latest experiences of N-Gen members in the field. The most recent story, "What happens inside a maternity cave for lesser long-nosed bats?" by Begoña Iñárritu, Facultad de Ciencias, UNAM, describes myths and facts about lesser long-nosed bats and what you might find inside of one of their caves.
We welcome and invite additional contributions from any member who would like to connect their work to a wider audience.
Comcaac Conservation Ecology Courses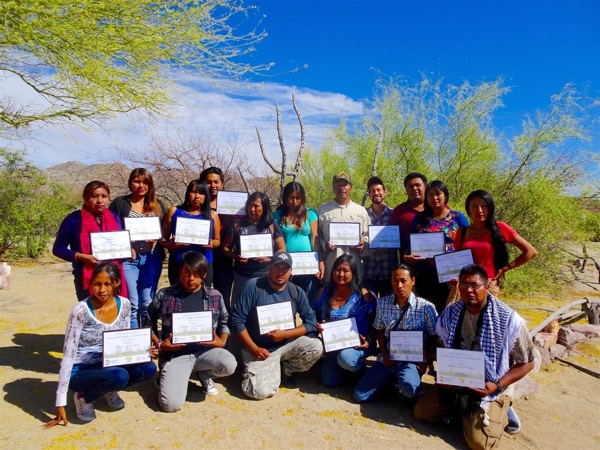 Last year marked the successful completion of the conservation and ecology course program with the Comcáac. Fifteen students completed the three-month intensive course over three distinct blocks, which culminated a population census of the sagüeso cacti (Pachycereus pringlei) on Isla Cholludo just south of Isla Tiburón. The data collected this tiny island establishes its cactus forest as perhaps the densest columnar cactus forest in the world at over 23,000 plants per hectare!
The course benefited from over 18 visiting faculty and provided foundational training in project development and implementation. This is the first in a larger set of ongoing efforts for field-based education for the Comcaac, as well as students on both sides of the border.
Workshop "Communicating Science in the Gulf of California"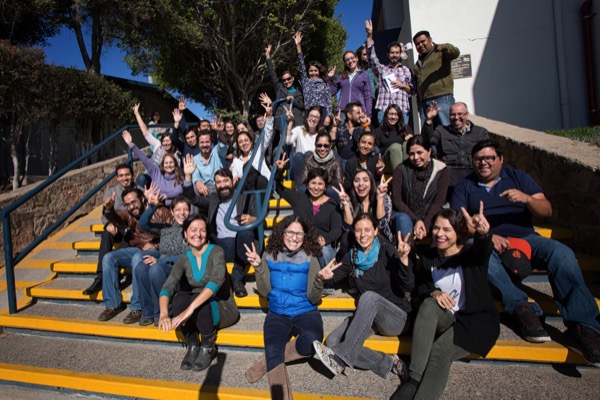 N-Gen held the workshop "Communicating Science Up and Down in the Gulf of California" December 7-9, 2016 at CICESE in Ensenada, Baja California. Twenty participants were selected along with 18 invited speakers from Mexico and the United States, supported by the University of Arizona-CONACYT Consortium for Arid Environments (CAZMEX) and the Agnese Nelms Haury Program in Environment and Social Justice. The main objective of the workshop was to provide tools to improve the communication of the results of scientific research. The response to the workshop call was impressive, with about 80 requests to participate, making it clear that there is a huge interest in the topic in the N-Gen community.
At the end of the workshop, a group statement, "El Manifesto de Ensenada", was crested that expresses the main conclusions of the workshop.
The synergistic challenges of social and environmental change require a new approach and, accordingly, a new role for scientists in society, which requires that we as scientists leave our comfort zone and actively connect the process and results of our research with the rest of society.
The following points are important aspects of this pursuit:
Working in teams and collaborating with experts in science communication is critical to success. Scientists are not alone in this process.

Science communication is the translation of science with narratives and clear messages that balance rigor and broad interest. 

By communicating science we are sharing our passion. 

Broad success requires open access and resource sharing (videos, infographics, photos, etc.) 

This work is not free. 

Creativity and ethics are essential. 

Science communication involves the inclusion of an inter- or transdisciplinary perspective, recognizing the limits of what is known and is unknown. 
While it was only possible to accept and support a limited number of participants, it is clear that this workshop was only a first step, and that further efforts are required in the future. The complete agenda of the workshop as well as information of the participating speakers and institutions can be found here.
Art & Science Initiative: 6&6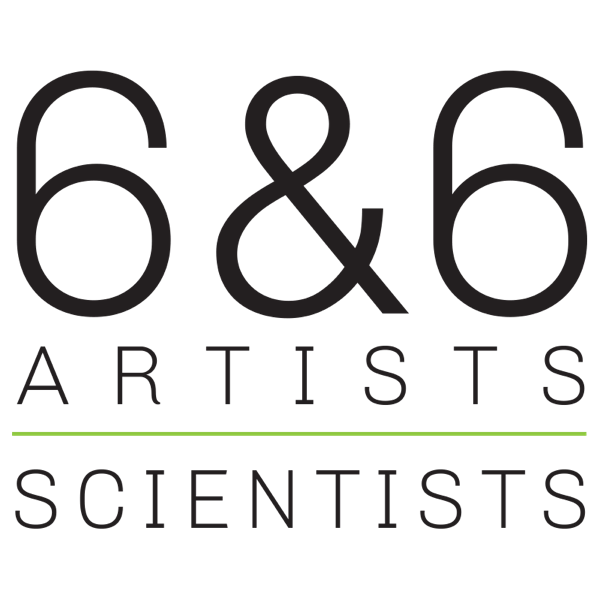 N-Gen's art and science collaborative project 6&6 continues to expand. We are pleased to announce both that the full show will be held in the main gallery of the University of Arizona Museum of Art (UAMA) in January 2019 and that the inaugural show of the 6&6 pairs, Bycatch by Eric Magrane and Maria Johnson debuted this February at UAMA.
6&6 continues to be a refreshing and earnest collaboration between the artistic and scientific realms that while challenging in its authenticity, amazes at every turn in the unexpected and elevated products that result. Visit the project website for the latest insights.
Update your profile
Have you moved or changed positions or initiated new research projects you would like others to know about? To keep your N-Gen profile current simply email the changes to nextgensd2012@gmail.com.